FlU's Wertheim School of Music & Performing Arts entered into a partnership with Playing For Change Foundation (PFCF), forming a coalition with Colombian Superstar Maluma's El Arte de los Sueños foundation and Young Musicians Unite to create a pipeline to higher education for Miami-Dade County's underserved students.
The partnership focuses on providing educational opportunities that help students transition from middle to high school and, ultimately, to higher education.
"Combining the resources and expertise of the Playing for Change Foundation and the FIU Wertheim School of Music, we are creating an opportunity for students to continue with their interest in music education. Miami has become a major music hub and we couldn't be more thrilled to incubate the talents of these musicians who may one day play on the world stage," said Erica Wertheim Zohar, director of her family's foundation, The Dr. Herbert and Nicole Wertheim Family Foundation, university benefactors for whom the school is named.
The Playing For Change Foundation is a global nonprofit organization founded in 2007 that uses music as a tool for education and social change and targets marginalized and at-risk youth. Through combined efforts, the partnership will support music education for 3,500 students per week, from 35 Miami-Dade County public middle schools in underserved communities.
Students will have access to a Wynwood recording studio where they will be able perform, record, sell and distribute their music on platforms such as Spotify and CEEK, all at no cost to the students. Young artists will have a pathway to The FIU Wertheim School of Music with master classes, educational seminars and mentorship.
The partnership was announced at the recent Playing For Change Foundation's 2023 Impact Awards honoring Maluma, which raised more than two million dollars in support of the organization's mission.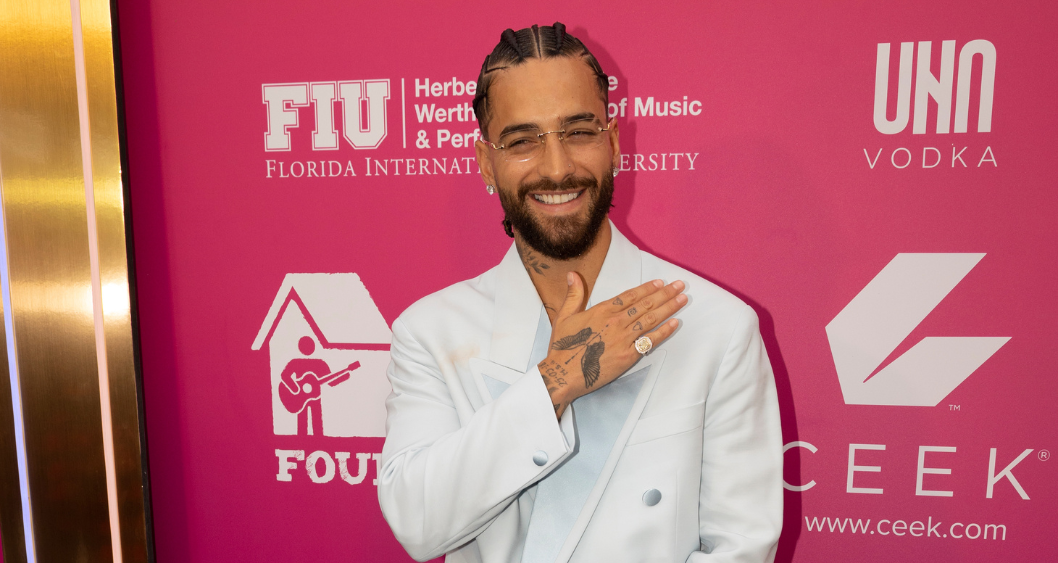 Maluma (pictured) expressed his enthusiasm for the partnership, saying, "Together, I know that we will change these kids' lives through music, just as music changed my life."
Whitney Kroenke Silverstein, the founder and board chairperson of PFCF agrees. "While the world has always faced social challenges, particularly children in vulnerable areas, communities are facing these challenges at a heightened level today. The importance of like-minded foundations collaborating to make bigger and bolder impacts is paramount to future generations making important contributions to society."
And FIU continues to do its part. By partnering with organizations that prioritize underserved communities, the university is able to extend its reach and impact, while also fulfilling its goal of improving social mobility for all students. In 2022, U.S. News ranked FIU No. 4 for social mobility among all U.S. universities.
"This is a powerful testament to the impact of music education, philanthropy and community-building, said Brian Schriner, dean of the College of Communication, Architecture, + The Arts. "It is an opportunity to create positive and wide-reaching social to create a brighter future for generations to come."